Advertising agency KidGlov's podcast welcomes Brian Barks, CEO of Food Bank for the Heartland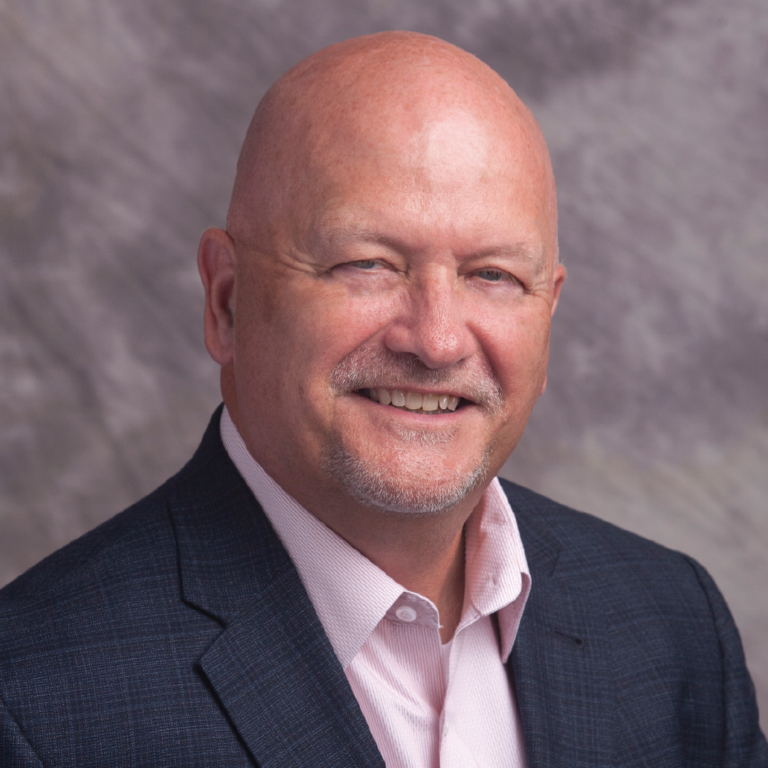 KidGlov, a full-service boutique, advertising, branding and content marketing agency based in Lincoln and Omaha, Neb., recently welcomed Brian Barks, President and CEO of Food Bank for the Heartland, to its podcast, Agency for Change. The episode explored how food insecurities have increased in Nebraska and western Iowa in response to the pandemic and inflation, and how the organization is partnering with the community to come to the aid of thousands of people every month.
"One in nine people today face food insecurity," said Katherine Warren, COO of KidGlov. "The statistic is sobering, but organizations like the Food Bank for the Heartland are working to make big changes for those in need of food in Nebraska and western Iowa. Tune in to this week's podcast episode to learn more about the growing need and how you can help. »
Food Bank for the Heartland partners with nearly 600 different organizations, ranging from physical food pantries to emergency shelters, after-school programs and schools, to support distribution to families, individuals, parents, elderly people and veterans who need food aid. The group works in 77 counties in Nebraska and 16 counties in western Iowa.
The Agency for Change episode with Barks explored the history of the food bank serving the community, how food insecurity has increased during the pandemic, and how the need for food continues to grow due to inflation.
"Unfortunately, we are seeing food needs continue to increase," Barks said. "Inflation has a lot to do with it. We're all seeing grocery store shelves a little emptier than they usually are and, combined with supply chain issues, we're seeing the impact of that. During the pandemic , we were serving an average of 38,000 homes each month, and in the last two months that number has grown to over 40,000."
Barks shared the importance of community involvement for the food bank and shared ways to get involved, including the annual Strike Out Hunger event, a competitive challenge where local businesses and organizations raise funds and donations. volunteers for the food bank.
"We need the continued support of our community now more than ever to keep operations moving and continue to serve our neighbors," Barks said. "It took 10 years after the Great Recession for food insecurity to decrease. We expect this to happen again.
The full episode of Agency for Change featuring Barks is available on the KidGlov website or wherever podcasts are available.
To learn more about Food Bank for the Heartland and to donate, volunteer, or register for Strike Out Hunger, visit https://foodbankheartland.org/
Marketing and advertising agency KidGlov's Agency for Change podcast features stories of people creating positive change in the world. From large corporations and nonprofits to small advocacy groups and individual changemakers, the program explores what inspires these changemakers, the work they do, and how they share their message.
The ad agency's podcast releases new episodes every week. Listeners can listen to the show on major podcast platforms like Apple Podcasts, Spotify, Pandora, iHeartRadio or on the KidGlov website.
KidGlov is a full-service boutique, advertising, branding, and content marketing agency, and a certified B Corp, with offices in Omaha and Lincoln, Neb., that specializes in marketing nonprofit, healthcare marketing, financial marketing, social impact marketing, and goal-oriented businesses. He has been named one of Lincoln's Best Places to Work and has won several accolades for his work, including awards from the American Marketing Association and the American Advertising Federation. Learn more about KidGlov on their website or by visiting their Omaha offices at 2120 S. 72nd Street, Ste 640, Omaha, Neb. 68124, and in Lincoln at 1230 W. Street, Ste 111, Lincoln, Neb. 68508.
Media Contact

Company Name
KidGlov
Contact Name
Lyne Wineman
Call
402-509-5196
Address
2120 S 72nd Street, Suite 640
Town
Omaha
State
NOT
Postal code
68124
Country
United States
Website
https://kidglov.com/connect/