Advertising agency KidGlov's podcast features the brand's universal storyteller, Daniel Pacchioni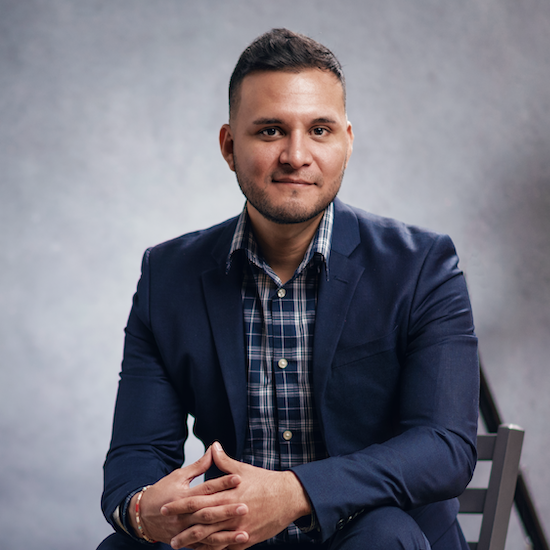 KidGlov, a full-service boutique, advertising, branding and content marketing agency based in Lincoln and Omaha, Neb., recently hosted Daniel Pacchioni, Brand Storyteller at Universal Orlando Resort, on its podcast, Agency for Change. . The episode explored Pacchioni's creative process and the creative vision he brings to brands.
"As a writer and content creator, sitting down with Daniel was amazing," said Dan Downs, KidGlov editor and co-host of the Agency for Change podcast. "It gave tangible insights to creatives working with all kinds of brands, from theme parks to nonprofits."
Pacchioni is a Brand Storyteller at Universal Orlando Resort and works to create engaging content and campaigns for theme park events including Halloween Horror Nights and Grad Bash. His passion project is to co-run Grim Brad Studios, a group that provides creative comedy content for brands. Each year, Grim Brad selects a deserving nonprofit organization to receive pro bono service.
During the Agency for Change podcast, Pacchioni shares his creative process, tips for storytellers, and some of his proudest ventures, including visiting an area high school with Transformers' Megatron. Pacchioni also dives into his approach using the latest technologies to creatively engage with audiences.
"Storytelling is the foundation of how I approach work," Pacchioni said. "I believe everyone is a storyteller. Even the person who helped you at Starbucks created an experience by telling you a story. Storytelling is a way to connect ideas that you feel emotionally attached to. It can affect someone's life, it can also be a business goal.
The full episode of Agency for Change featuring Pacchioni is available on KidGlov's website or wherever podcasts are available.
To learn more about Pacchioni's work, visit https://grimbradstudios.com/ or https://www.danielpacchionicreative.com/.
Marketing and advertising agency KidGlov's Agency for Change podcast features stories of people creating positive change in the world. From large corporations and nonprofits to small advocacy groups and individual changemakers, the program explores what inspires these changemakers, the work they do, and how they share their message.
The ad agency's podcast releases new episodes every week. Listeners can listen to the show on major podcast platforms like Apple Podcasts, Spotify, Pandora, iHeartRadio or on the KidGlov website.
KidGlov is a full-service boutique, advertising, branding, and content marketing agency, and certified B Corp, with offices in Omaha and Lincoln, Neb., that specializes in marketing nonprofit, healthcare marketing, financial marketing, social impact marketing, and goal-oriented businesses. He has been named one of Lincoln's Best Places to Work and has won several accolades for his work, including awards from the American Marketing Association and the American Advertising Federation. Learn more about KidGlov on their website or by visiting their Omaha offices at 2120 S. 72nd Street, Ste 640, Omaha, Neb. 68124, and in Lincoln at 1230 W. Street, Ste 111, Lincoln, Neb. 68508.
Media Contact

Company Name
KidGlov
Contact Name
Lyne Wineman
Call
402-509-5196
Address
2120 S 72nd Street, Suite 640
Town
Omaha
State
NOT
Postal code
68124
Country
United States
Website
https://kidglov.com/connect/