Advertising agency KidGlov's podcast celebrates trees with the release of the book Arbor Day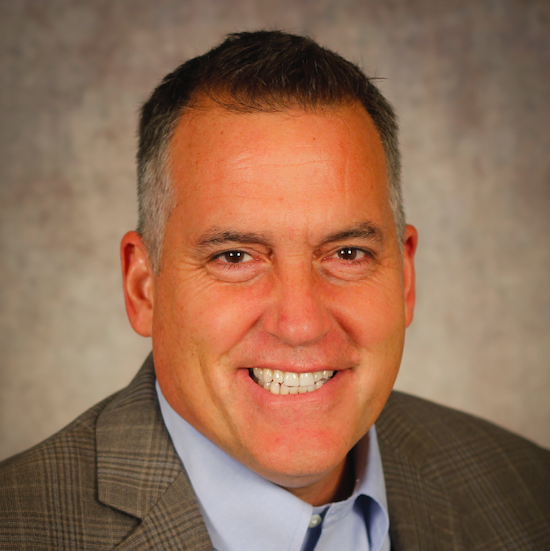 KidGlov, a full-service boutique, advertising, branding and content marketing agency based in Lincoln and Omaha, Neb., recently hosted Dan Lambe, CEO of Arbor Day Foundation, on his podcast, Agency for Change. The episode explored the release of Lambe's new book, Now is the time for treesa celebration of the importance of trees for climate and communities.
"Trees do so much for us every day, from cooling our temperatures to protecting our homes, to creating safe spaces for urban wildlife," said Lyn Wineman, president and chief strategist of KidGlov. "It was great to have Dan Lambe on the podcast to share more about the positive and meaningful work of the Arbor Day Foundation and the release of his new book."
The Arbor Day Foundation has been inspiring people to plant, nurture, and celebrate trees since 1972. The foundation has grown over the past 50 years to become the largest member nonprofit organization dedicated to planting trees. And during that time, they've worked with members, supporters and a strong network of partners to plant and distribute nearly 500 million trees around the world.
In Now is the time for trees, Lambe shares his insights into the power and importance of planting trees, offering readers ways to get involved. Released earlier this year, the book is positive, uplifting and features celebrity contributions on the importance of trees. On the Agency for Change podcast, Lambe discusses the creation of the book and the lasting impact the Arbor Day Foundation has had over its 50 years.
"There has never been a more important time to look at trees, not only as an aesthetic contribution to communities and our landscapes, but as an essential tool to help create health, well-being, economic opportunity and defense against our climate change," says Lambe.
The full episode of Agency for Change featuring Lambe is available on KidGlov's website or wherever podcasts are available.
To learn more about the Arbor Day Foundation, visit https://www.arborday.org/ and purchase the book, Now is the time for trees at https://www.arborday.org/timefortreesbook/ or wherever books are sold.
Marketing and advertising agency KidGlov's Agency for Change podcast features stories of people creating positive change in the world. From large corporations and nonprofits to small advocacy groups and individual changemakers, the program explores what inspires these changemakers, the work they do, and how they share their message.
The ad agency's podcast releases new episodes every week. Listeners can listen to the show on major podcast platforms like Apple Podcasts, Spotify, Pandora, iHeartRadio or on the KidGlov website.
KidGlov is a full-service boutique, advertising, branding, and content marketing agency, and certified B Corp, with offices in Omaha and Lincoln, Neb., that specializes in marketing nonprofit, healthcare marketing, financial marketing, social impact marketing, and goal-oriented businesses. He has been named one of Lincoln's Best Places to Work and has won several accolades for his work, including awards from the American Marketing Association and the American Advertising Federation. Learn more about KidGlov on their website or by visiting their Omaha offices at 2120 S. 72nd Street, Ste 640, Omaha, Neb. 68124, and in Lincoln at 1230 W. Street, Ste 111, Lincoln, Neb. 68508.
Media Contact

Company Name
KidGlov
Contact Name
Lyne Wineman
Call
402-509-5196
Address
2120 S 72nd Street, Suite 640
Town
Omaha
State
NOT
Postal code
68124
Country
United States
Website
https://kidglov.com/connect/